Fairfax Media, with vested interests in Australian Property Monitors (APM) and the Domain has today published headline articles in both the Sydney Morning Herald and the Melbourne's Age on-line portals about "diving" house prices.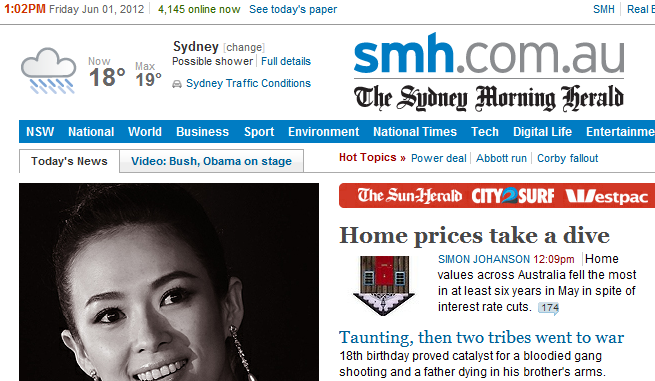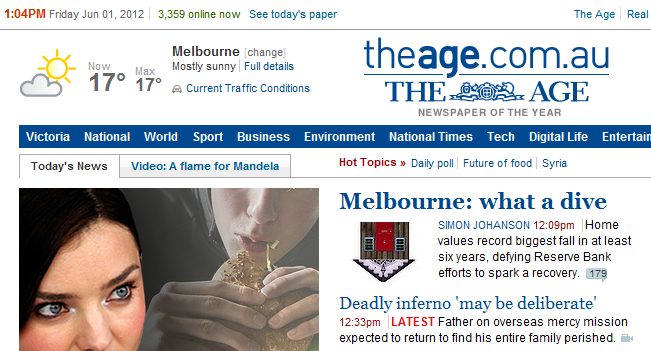 Reporting on house price data for May released today by RP Data-Rismark, Fairfax printed "Home values fell the most in at least six years in May defying Reserve Bank efforts to spark a recovery in the nation's lacklustre housing market with interest rate cuts."
According to the statistics from RP Data-Rismark, home prices fell 1.4 percent in capital cities around the country. Melbourne lead the plunge, recording a 2.7 percent fall for the month.
In Adelaide, AdelaideNow has published data from the Valuer-General's department showing "Every metropolitan council has suffered falls in property values – some as much as 7 per cent – in the past year."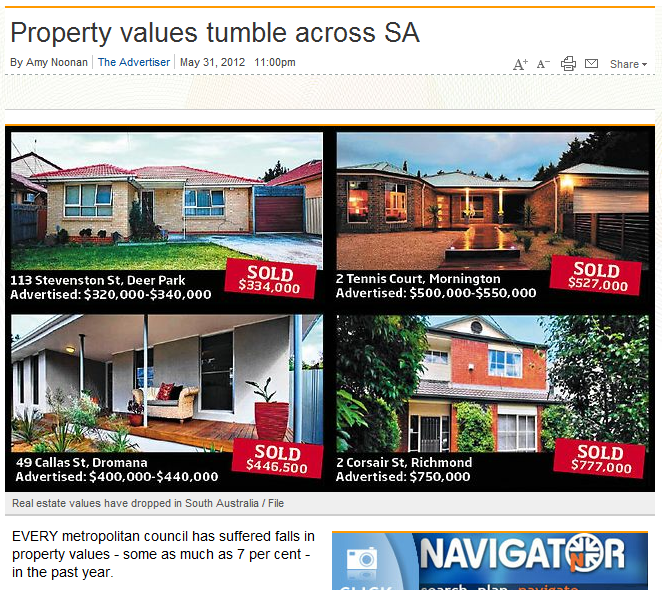 Today's update of the RP Data-Rismark Home Value Index supports comments we made a month ago suggesting a rate cut of 50 basis points would do nothing to support a housing market drowning under the weight of household debt.
» Home prices extend national retreat – The Sydney Morning Herald, 1st June 2012.
» Home prices extend national retreat – The Age, 1st June 2012.
» Property values tumble across SA – Adelaide Now, Friday 1st June, 2012.