New figures released from the Australian Bureau of Statistics (ABS) show building approvals continue to decline due to a significant slow down in the apartment sector.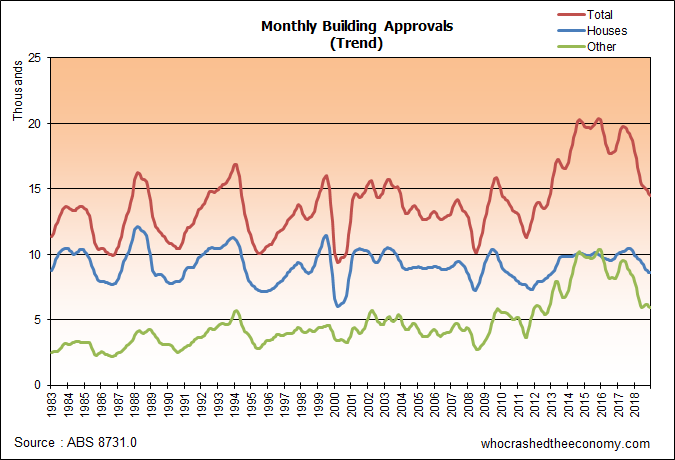 The largest decline in approvals have been in sectors other than houses – i.e. townhouses, units and apartments.
Australia turned to an apartment building boom in early this decade to counter the effects of the end of the mining boom. This has seen a surge in apartments being constructed.
While monthly figures are usually volatile due to large apartment projects being approved collectively, last month had one of the largest falls since 2013.
A rolling 12 month average of building approvals highlight the boom – and now the bust – as an oversupply of apartments flood the market just as credit becomes more difficult to obtain.
This has prompted economists to predict more than 100,000 jobs could be lost in construction related businesses.
The plunge in apartment approvals are being felt around the country.