House price data for the UK market compiled by Nationwide shows in the 12 months to February, shows house prices fell 17.6%. This, the 16th consecutive contraction is now the biggest fall since Nationwide started to collect data in 1952.
Meanwhile Standard and Poor's have released the latest update to the S&P/Case-Shiller 20 city composite index which shows in the 12 months to December, house prices in the US fell a record 18.5%. From the peak of the US housing bubble in quarter 2 '06, US house prices are now down 26.7%.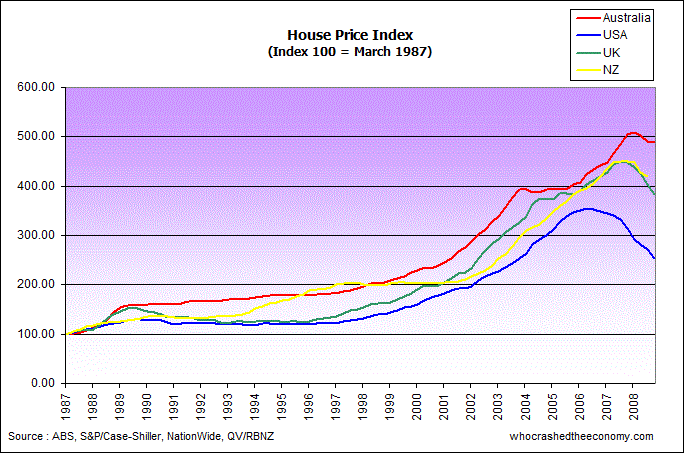 » British house prices in record fall – AAP, 26th February 2009.
» U.S. housing market bottom may be a year away: Case – Reuters, 26th February 2009.