The September update to Australia's official house price index was released today showing house prices continue to fall in Australia. The weighted average of the eight capital cities fell 1.2 percent in the last quarter according to the Australian Bureau of Statistics. The ABS also revised down the June quarter originally reported as falling 0.1 percent to a revised figure of 0.5 percent.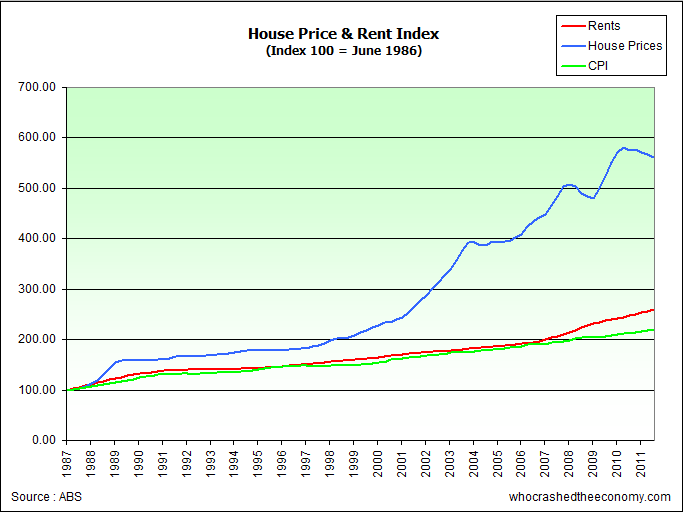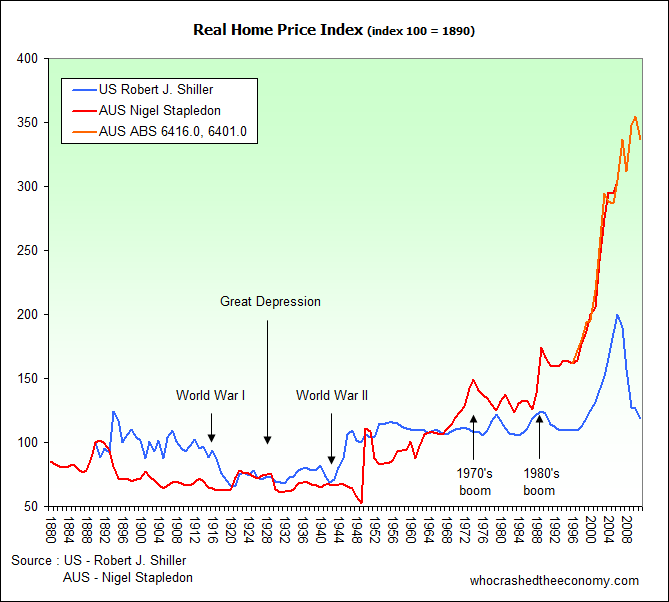 Meanwhile, the Reserve Bank of Australia has acknowledged the Australian Economy is no longer as robust and has cut interest rates by 0.25 basis points today. The official cash rate effective tomorrow is 4.5 percent.
While this is expected to bring some relief, figures show the Australian households are still paying close to record interest payments due to large increases in household debt over the past 30 years. Interest payments on dwellings as a percentage of household disposable income has surged since 2001, far exceeding levels in 1989 when the bank standard mortgage rate hit 17 percent.
» 6416.0 – House Price Indexes: Eight Capital Cities, Sep 2011 – The Australian Bureau of Statistics, 1st November 2011.
» Statement by Glenn Stevens, Governor: Monetary Policy Decision – The Reserve Bank of Australia, 1st November 2011.