It was once the realm of Real Estate Agents to spruik that it was never a better time to buy, but with the residential construction sector in free fall, state politicians are picking up the pieces and taking over from where agents and bankrupt builders have failed.
The South Australian State Government has launched the website – nobettertime.com.au to hard sell its new Housing Construction Grant indicating the state "has record low interest rates in a generation" and "the strongest rise in house prices in Australia."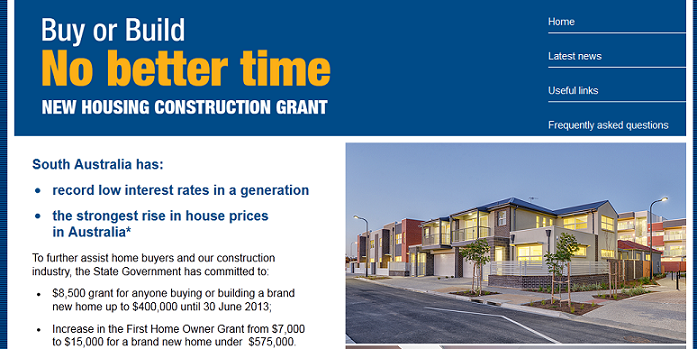 But the government omits mentioning the motivation for the shiny new grant and mass advertising campaign – new home sales are at decade lows in South Australia.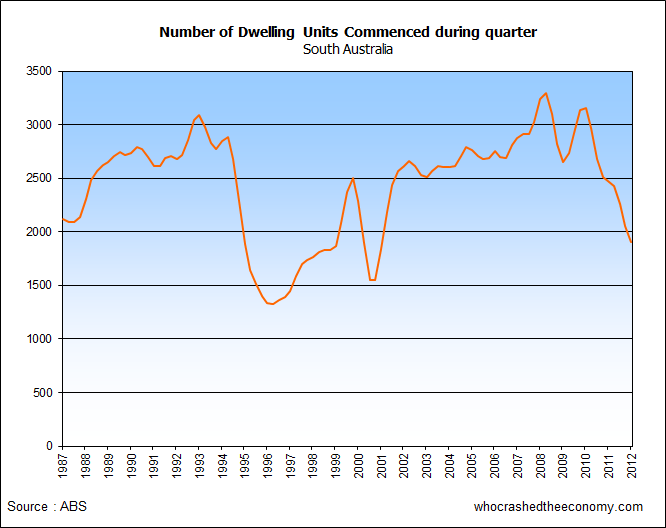 Why? Could it be that statistics from RP Data shows the cost of vacant land in Adelaide has surged 235% in the last 10 years from $139 to $486 per square metre.
Time will tell if $8,500 is enough compensation for our surging land prices at a time when the economy is showing signs of rapidly deteriorating and unemployment is trending up. We might have "record low interest rates in a generation", but there might just be a good reason for that.