Negative gearing was intended to create more affordable housing, but as house prices surge, causing rental yields to tumble, more evidence is mounting to the contrary.
Research by UNSW's City Futures Research Centre has found a higher concentration of vacant homes in the inner cities. When it investigated further, it found a strong correlation between empty homes and poor rental yields.
Inner city dwellings typically attract higher prices but return lower yields due to a ceiling on incomes. They have, in the past, exhibited better capital growth prospects. Apartments with a rental yield of approximately two percent were 2.5 times more likely to be intentionally left empty compared with apartments yielding 6 per cent.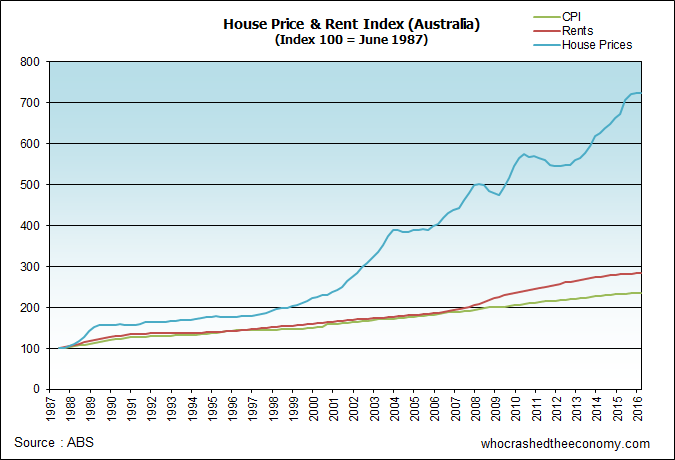 Since 1997, price-to-income and price-to-rent ratios have close to doubled. As home prices continued to outpace rental growth, rental yields fell to the point where for many investors it is no longer worth offering the home for rent. There is less hassle with tenants, limited maintenance requests and no wear and tear on the property. Rather, the focus is now firmly on capital growth and as a result, some 90,000 properties sit idle in Sydney, a trend that is set to continue.
In Melbourne, 83,000 properties, representing 4.8 per cent of the market is considered empty based on water meter readings.
UNSW's Professor Bill Randolph and Dr Laurence Troy state, "Leaving housing empty is both profitable and subsidised by government,"
"This is taxation lunacy and a national scandal."
Tax distortions such as negative gearing and the fifty per cent capital gains discount is believed to be behind this ill-considered trend. Leaving property empty allows investors greater negative gearing offsets while capital gains is treated more favorably with a fifty per cent tax discount.
High housing costs are making Australia noncompetitive in global markets and channeling vital capital from what was productive sectors of the Australian economy into non-productive housing. If we are fair dinkum about jobs and growth, structural changes are urgently needed around taxation policy driving these distortions. Pain will be felt in the short term, but the long term benefits will exceedingly outweigh the negatives should politicians have the vision to see past one term.
Flawed housing policy has resulted in Australia having some of the highest levels of household debt in the world, relative to both GDP and household disposable incomes. Such, precarious and unsustainable levels greatly exposes Australia to external economic shocks such as the Brexit. Australian banks rely heavily on foreign wholesale debt markets to fund many residential property loans and a global liquidity crisis could cause quite a road bump.
Tax distortions are also establishing the scene for one day, when house prices are unable to achieve anymore growth and the yields simply won't stack up.
» Negative gearing has created empty houses and artificial scarcity – UNSW Newsroom, 29th March 2016.
» Thousands of empty homes adding to Sydney's housing crisis, experts say – Sydney Morning Herald, 28th Match 2016.