On Friday, Reserve Bank governor Glenn Stevens said the housing price boom in the decade to 2007 was "unusual" and was unlikely to re-emerge any time soon.
Today it is Westpac's managing director, Gail Kelly singing the same tunes.
News Limited reported today :
In a closed session, Ms Kelly told business leaders that the years of compound growth in house prices were over for good.

She also said Australians were rejecting the high levels of debt that allowed them to borrow vast sums against the equity in their house.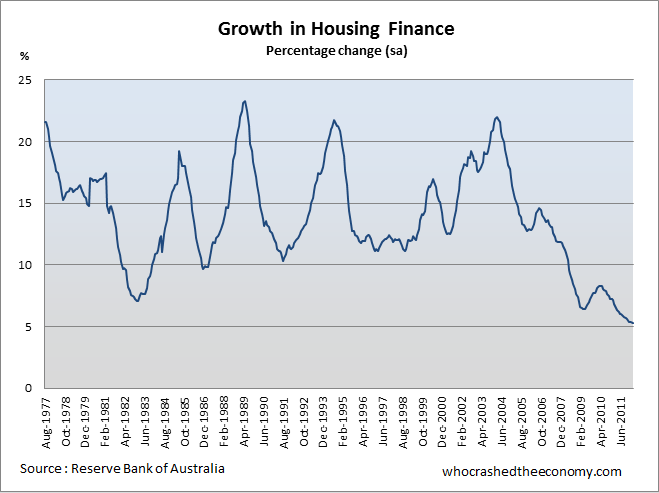 Figures from the Reserve Bank of Australia show credit growth for housing continues to sit at the lowest rate since records started 35 years ago, supporting Kelly's claim. January, February, March and April have all recorded annualised growth rates of just 5.3 per cent.
According to a McKinsey Global Institute report released last year titled "Debt and deleveraging: Uneven progress on the path to growth", at 105 per cent of GDP Australia has some of the highest levels of household debt in the developed world.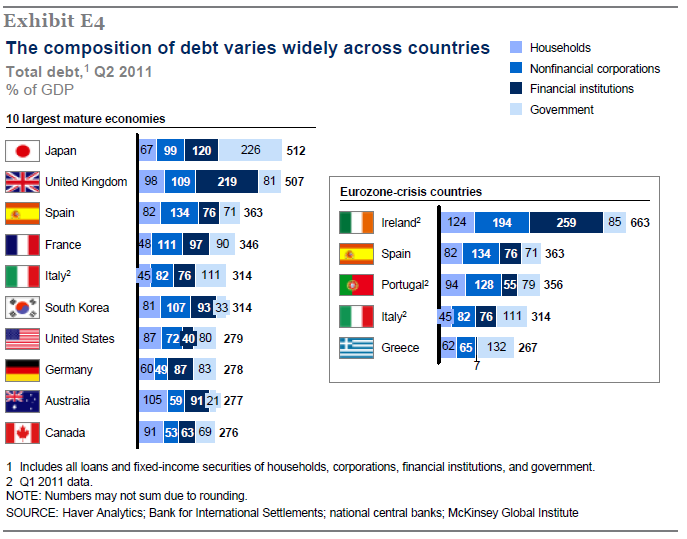 » Westpac managing director Gail Kelly says compound growth in house prices are over for good – News Limited, 14th June 2012.