If the Australian men's swimming team can teach you anything at this Olympics, it's not to be cocky. This turns out to be sound advice considering I was almost certain the Australia Bureau of Statistic's house price index for Australia's eight capital cities would have notched up six consecutive quarterly price declines today.
But as a surprise, the index recorded a 0.5 per cent increase for the June quarter 2012. According to the ABS, house prices are back on the rise. This is sure to bring out the sprukers, claiming the bottom of the market.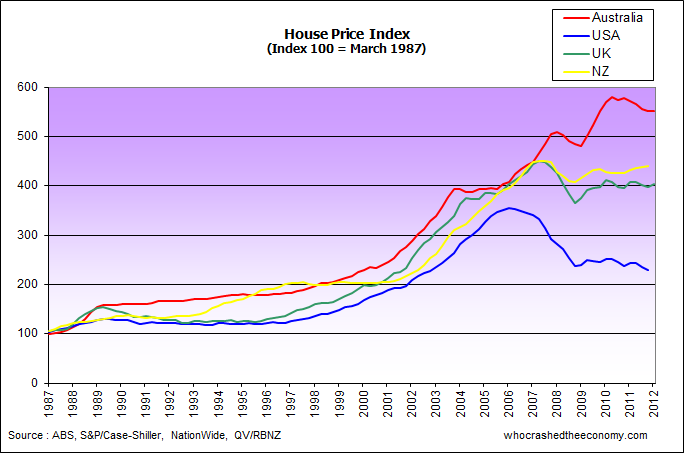 Darwin took the lead in lane 5, recording a 5.1 per cent increase for the quarter. Sydney scored silver with a 1.4 per cent rise, and Perth took bronze notching up a modest 0.6 per cent rise.
Prices continued to fall in Canberra, Hobart and Melbourne.
While today's data could be construed as some sign of a recovery, the same can't be said for housing credit growth currently sitting at the lowest level since records existed 35 years ago. It's still very early days in the deleveraging process. It's more likely the house asset price decline in Australia is merely on hold.
» 6416.0 – House Price Indexes: Eight Capital Cities, Jun 2012 – Australian Bureau of Statistics, 1st August 2012.