While the property lobby is saying it is never a better time to buy following a single data point showing rising house prices, a look at real house prices (corrected for inflation) raises a lot of concern: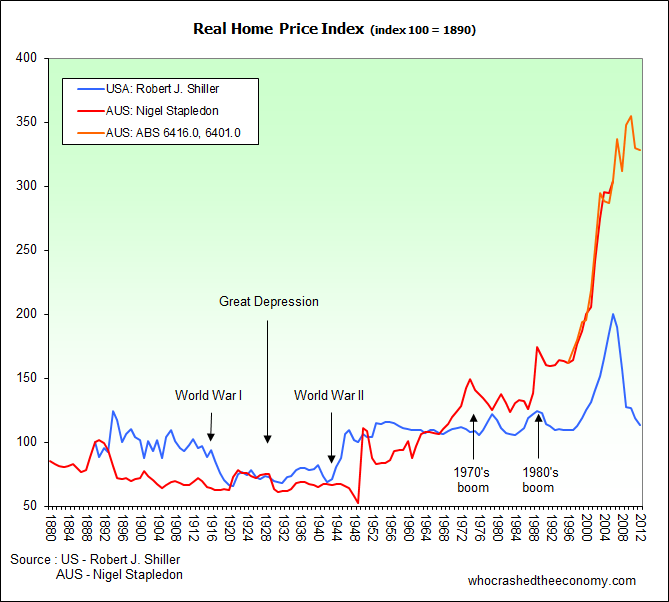 Making the above statement in the United States, however, is much more convincing. After the U.S. housing bubble popped spectacularly in 2006, house prices are now only a few percentage points away from levels recorded prior to the boom. But with such a large bubble, there is a real possibility the U.S. could see the market over correct.
Earlier this week, Mike Shedlock of Mish's Global Economic Trend Analysis wrote the following in a blog post titled, "Shades of 2006: That's What Australia Housing Bubble Looks Like From US Perspective
The Australia housing market did not bust when it should of and the delay is going to be painful. The bigger the bubble, the bigger the crash, and the Australia bubble is bigger than we saw in the US.

On a timeline basis, Australia is about where the US was in 2006, essentially a state of denial.
Read more here