Record low interest rates have put a rocket under the Sydney property market, propelling yearly growth to an unsustainable double-digit 11.4 per cent according to official figures released from the Australian Bureau of Statistics (ABS). The size of the Sydney market has helped prop up the rest of Australia, with the weighted average of the eight capital cities returning a frothy 7.6 per cent gain for the 12 months to September.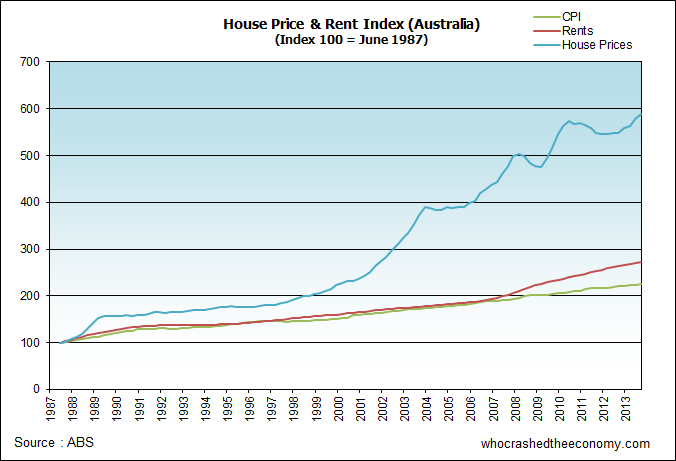 Canberra and Adelaide is still in the doldrums going backwards 1.2 and 0.6 per cent for the quarter. Perth (0.2%), Darwin (0.4%), Brisbane (1.2%), Hobart (1.4%) and Melbourne (1.9%) reported modest gains, while the red hot exuberant Sydney market fired up a 3.6 percent result and fears of a new bigger property bubble.
Record low interest rates have seen interest payments on dwellings plunge in recent times, creating a false economy as the uneducated leverage back into the property bubble. Few consider the prospect, interest rates could ever rise again.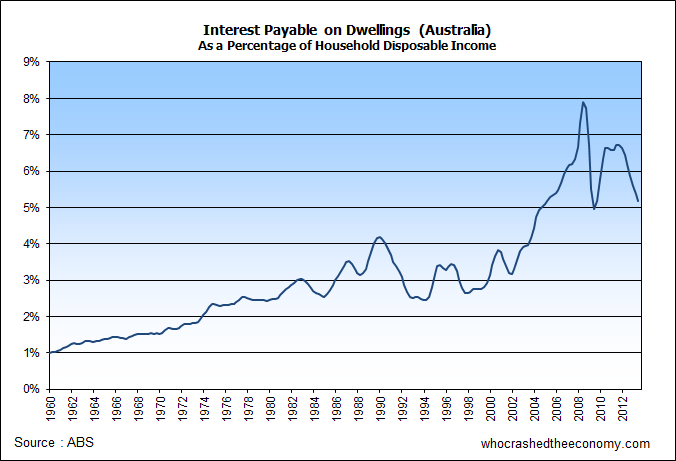 This has seen an up-tick in the growth of housing finance, after scraping lows not seen since records existed 37 years ago.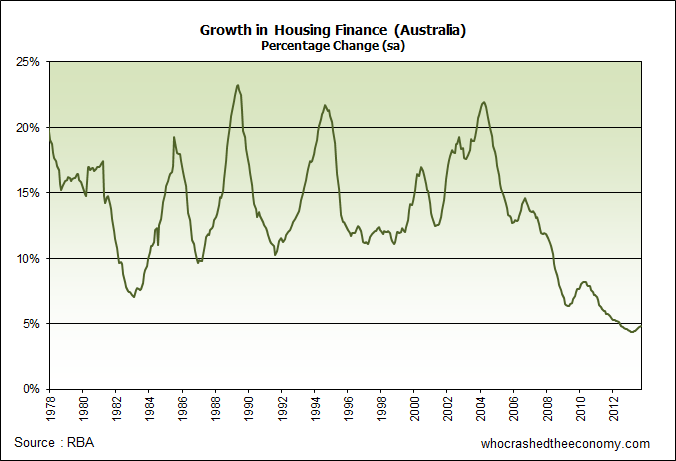 All eyes will now be on the Reserve Bank of Australia to see how it intends to react. Will it be forced to follow in the footsteps of the RBNZ and implement macroprudent controls?
» 6416.0 – House Price Indexes: Eight Capital Cities, Sep 2013 – The Australian Bureau of Statistics, 4th November 2013.