With a smirk on his face, Treasurer Joe Hockey told naive Australians today, the Reserve Bank's cut to the official cash rate is "good news". With a continuing deteriorating economy, the Reserve Bank was once again forced to cut the official cash rate, this time to a record low of just 2 per cent.
"I say to the Australian people directly, now is the time to borrow and invest, whether you be a household or business" the delusional Treasurer urged. "Now is the time to have a go. To borrow some money and to invest."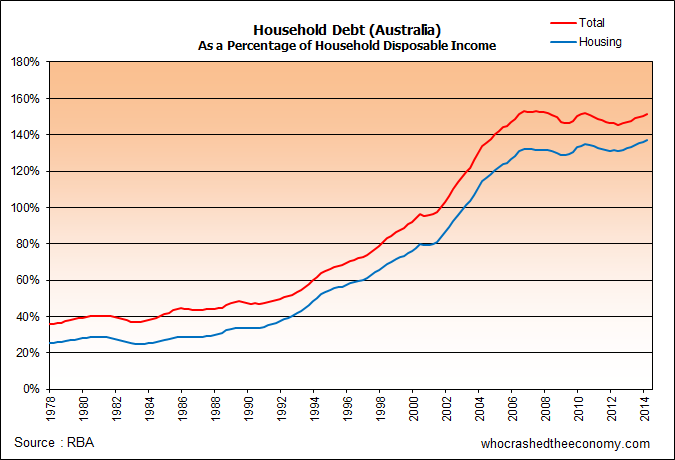 But with regulators trying to douse asset bubbles created from cheap credit, the Treasurer's advice is likely to undermine their work and put economic stability at risk. Australia now has a record household debt to household disposable income ratio of 153.8 per cent at a time when jobs are being lost and real wage growth is slowing, if not negative. According to Barclay's, household debt in Australia is the highest in the developed world. Further household leveraging would not be at all prudent.
Increased productive business investment, on the other hand would be welcomed, but the Treasurer is not going to gain this by blowing bubbles.
» Statement by Glenn Stevens, Governor: Monetary Policy Decision – The Reserve Bank of Australia, 5th May 2015.
» Interest rate cut: Treasurer Joe Hockey urges Australians to spend – The Sydney Morning Herald, 5th May 2015.